Orthodontics and dentofacial orthopedics are targeted to teeth alignment and correction of irregularities on the facial bones level by the use of a wide range of orthodontic equipment.
The current constantly developing technique is using small size implants as well as other anchoring devices, allowing the correction of dento maxillary anomalies with spectacular results.
Orthodontic treatment is recommended for:
1.Correction of aesthetic issues (teeth gaps or over laps)
2.occlusal disharmonies
3.displaced bones
4.pains of temporomandibular joint
Orthodontic devices can be mobile or fix. Their selection is based on age and dento-maxillary anomaly type.
Fix orthodontic devices consist of braces (little stars placed on each teeth) bounded via a wire arch.
For molars metal rings or small size tubes are applied.
Braces can be aesthetic, less visible when smiling, or metal braces.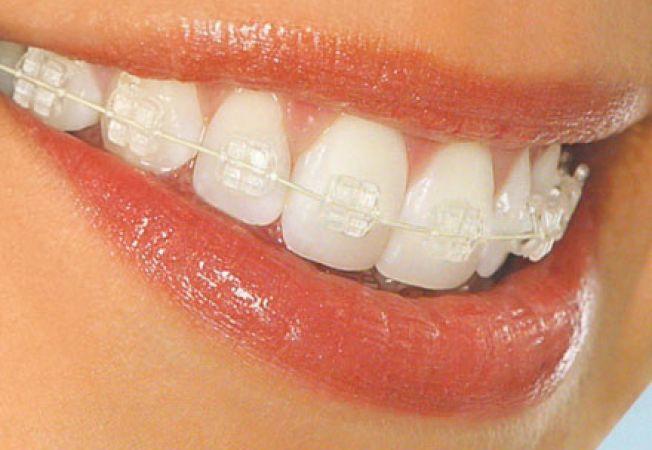 Fix devices can be worn at any age and are indicated for both children and grown ups.
Our dental office makes the design of these mobile devices and then they are manufactured in the lab and they are usually indicated for children with mixt denture. There is also the mouth guard option, Invisiglin or Clear Aligner, for the correction of slight dental misplacing. This mouth guard based therapy provides excellent aesthetics since these are invisible.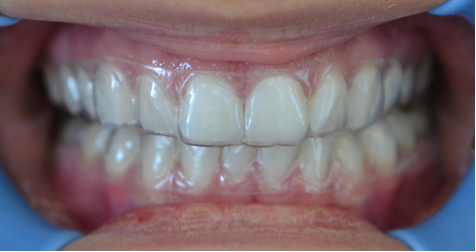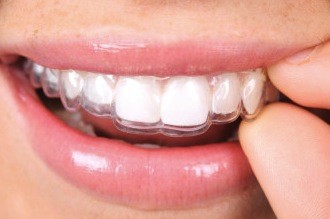 The results of orthodontic treatment depend on the patient's age. Until 14 years old for girls and 16 years old for boys the maxilla growth can still be influenced when this is insufficiently developed.
Treatment duration will vary, according to the orthodontic diagnosis of every patient.