PROFESSIONAL DENTAL BLEACHING
Teeth whitening or bleaching is a simple, non invasive dental treatment aimed for changing tooth enamel natural colour and is an ideal method of increasing the beauty of your smile. There are more bleaching methods:
1. Whitening gels applied into dental moulds (whitening mouth guards) kept inside the mouth for more nights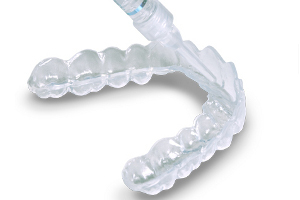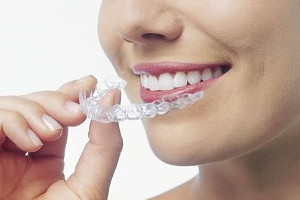 2. Dental whitening lamps
BEYOND COMMAND dental whitening lamp
Beyond Command system is one of the most advanced dental whitening technology. Its producing company is a world wide leader in the design and manufacture of professional technology for dental aesthetics. With many years of research and experience behind, these lamps provide excellent, fast and safe results. This is the reason why Dental Advisor, USA's most prestigious dental magazine, awarded in its researches the best grades to Beyond products.
The lamp operates based on a powerful halogen light source and features outstanding filtering and ventilation, resulting in zero radiations and heat. The wave length is uniform and constant, so that the time of a teeth whitening treatment session is reduced down to only 30 minutes.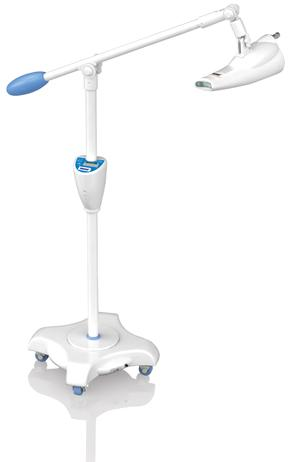 Teeth bleaching is a method used in dental aesthetics having as a result the dentin discoloration following its exposure to the lamp activated hydrogen peroxide. Following the chat with your dentist regarding your expectations from this procedure, you will have a dental check-up in order to have any potential dental issue fixed before initiating the bleaching process. The initial teeth color shall be recorded for treatment results assessment purpose. A flexible mouth spreader shall be fixed into your mouth and the eyes shall be procted by special eye glasses. The dentist shall apply a gum protector to protect the gums against the gel effect. Hydrogen peroxide shall be applied on the outside surface of the exposed teeth, on both arches. The whitening lamp shall be placed in front of the patient, 5-10 cm from the dental surface, and shall be active for 5-8 minutes. This step shall be repeated up to 3 times. At the end of the 3 whitening episodes, the materials used shall be removed and the dentist shall record the resulting color again.
Important to note that, the whiter your natural teeth, the most successful this procedure, The whitening procedure shall be repeated at least once in 2 years.
Before the whitening, it is mandatory that all cavities are treated and a professional tartar removal is performed.